Dimensional standards
ANSI B1.1,
ANSI B18.2.2​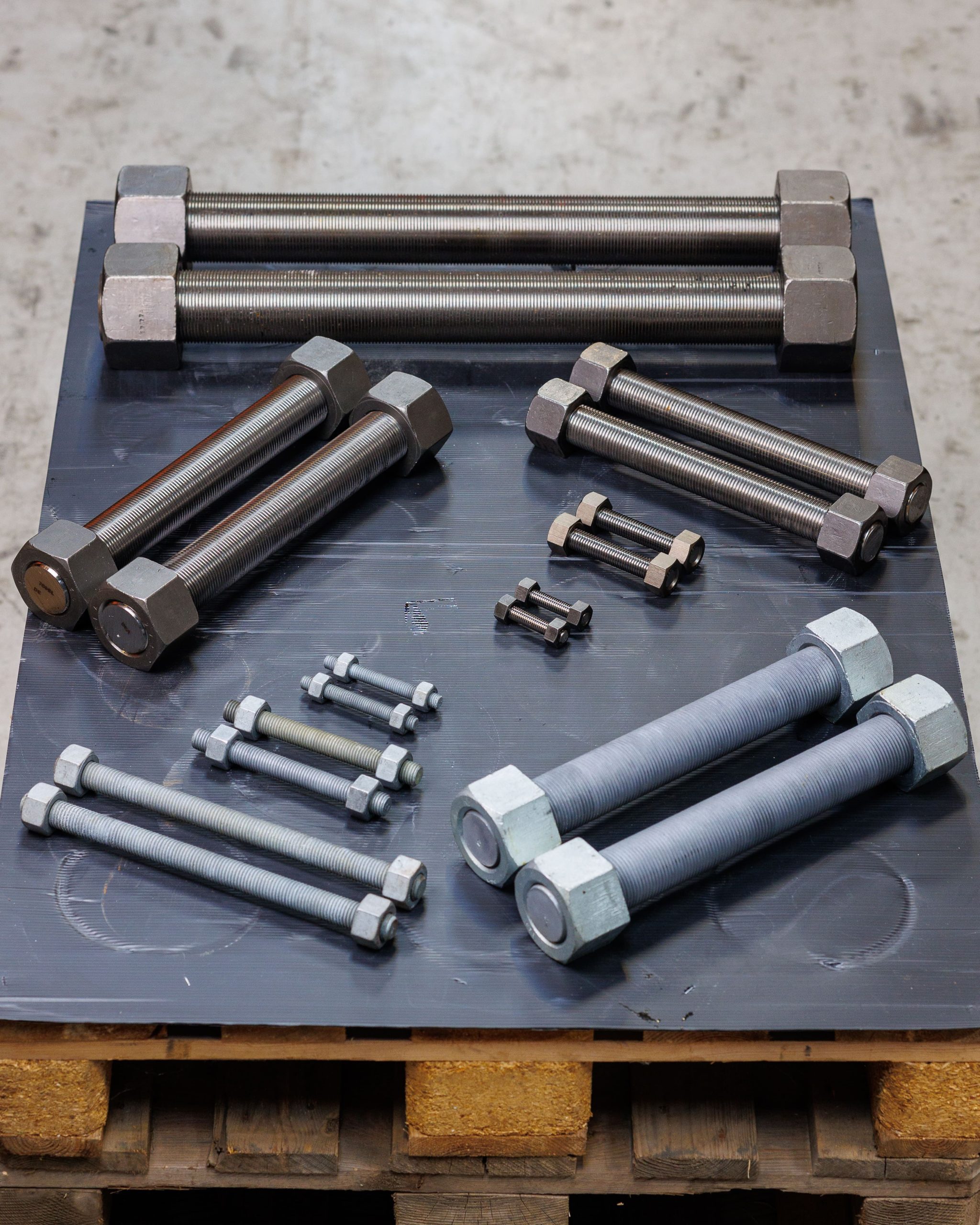 Carbon and Low Alloy: A193 B7, A320 L7, L7M
Austenitic Stainless Steels: A193 B8, B8M, B8T
Ferritic Stainless Steels: UNS S32760 FLT/SA, UNS S32760 FG/SA
Super Duplex Stud bolts Zeron 100 are one of EOT Energy A/S main areas of expertise. We have at any given time between 25-30 tons of basematerial ranging from 1/2″ to 1.1/2″ on stock, for delivery within 1-2 days from placement of order. Our production capacity is approx. 1000 stud bolts pr. day.​
​Bolts such as Hex bolts, Set screws and Socket head cap screws are also available upon request.
​Stud Bolts & Nuts can be supplied with varius coatings, such as PTFE, TEFLON, HOT DIP GALVANIZED, CADMIUM ETC.