Grayloc Clamp Connectors & Flanges
EOT Energy A/S is the official distributor and representative of Grayloc Products in Denmark.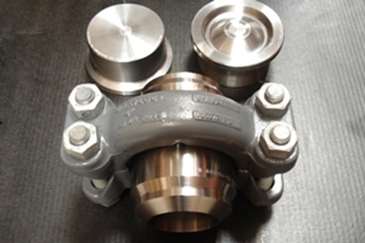 Grayloc Clamp Connectors and Flanges
Carbon and Low Alloy: ASTM A105, A350 LF2
High Yield: ASTM A694 F52, F60, F65
Chromium Molybdenum: ASTM A182 F1, F5, F9, F11, F22, F91
Austenitic Stainless Steels: ASTM A182 F316, ASTM A182 F44
Ferritic Stainless steels: ASTM A182 F51, ASTM A182 F53+F55
All other material grades for clamps and seal rings can be supplied upon request
Contact us regarding References/News to hear how we can help you
If you have questions or want further information, you are of course more than welcome to contact us
We are always ready to advise you.
Write an e-mail to jakob@eot-energy.dk or call directly on our number 75 15 64 00.